DANCE BOSS
Face of Capezio 2020 Winners
Dance Life Unite 2020 Face of Capezio Winners
Amara
Cooper
Kseniya
Sierra
2019 Solo National Champions Photoshoot
Congratulation s to the 2019 Dance Life Unite Solo National Champions. Photo photography shots of our winners.
Isabelle Bitsikas
Lela Johnson
Lexi Robertson
Siena Uremovic
Protected: HOBART LATE ENTRY
2019 Troupe National Photos
Dance performance photos from 2019's Dance Life Unite Troupe National Finals.
2019 Face of Capezio Winners
2019 Face of Capezio Winners
Photo Shoot Gallery of our 2019 DLU Solo Champions
Photo Shoot Gallery of our 2017 DLU Champions
"Dear Mum and Dad…" How Are You Raising Your Dancer?

A letter to my dance parents
by Jo Bolden
Dancers, the dance world, our relationship to dance and how we learn to move through it all informs how we 'human' (not a real verb but works in this case) as an adult. I'm not a parent so I don't know what it's like to be one to a dancer. But I AM a dancer and I HAVE parents – and HOW they parented me through my dance upbringing made more of a difference than I realised at the time. So…
Dear Mum and Dad,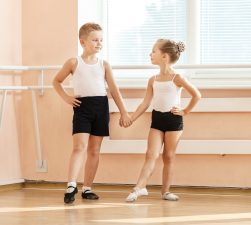 I'm a dance professional now. I've had so many moments when I feel like 'I made it' and, because we never reach the point where we've done it all or know it all, I hope I'll have so many more of these moment to come. I want to say thank you. It must have been hard to always understand my creative process (sometimes it looked more like a melt down or tantrum) and even the dance world at times – and watch me navigate it all as a child, teen and young adult.
Dance is a thing you fall in love with. I know this because that's why it's possible to keep going through the tough moments, the long rehearsals, competition days and STILL came home to dance round the house more than doing my chores or homework.  And it's why I looked like I 'lit up' when I performed. Even in the living room. It's an art form and this makes it hard to pigeon hole, there aren't always black and white reasons for 'yeses' and 'no's' and there are disappointments, challenges and hard days… just like anything else that's worth the amount of effort, time and commitment that dance asked of us all.
So thank you for the following –
This is a BIG one. Thank you for not comparing me to other dancers. In my class. At the competition. In the studio. Out loud or to my teachers. I was already doing that in my own head and I needed to know that I was enough for you just as I was. Doing the number of pirouettes I could do, at the level I was at for my age and being ready when I was ready for the next challenge, routine and level. I was always growing, learning and doing the best I could at being me.
I was emotional. I remember that. As full of enthusiasm some days as I could be with devastation the next over even little things. When you invest as much as you do at such a young age, I didn't have the skills to always put it all into perspective. And my heart was on my sleeve as it is when you SHARE and CONNECT so personally the way dancers do. Thank you for listening and teaching me how to be humble when things went 'my way' and when they didn't, thank you for waiting before you assumed that my teacher or studio was somehow at fault for my reaction. And, after waiting, then reaching out to communicate with them if need be. Now I know how to do the same in my adult relationships, dance life and life in general.
Thank you for choosing a studio that was a good fit for me and for us. A studio that you trusted and respected. You played your role and you trusted them to do their thing in a place where I was treated like a WHOLE human and that gave me community, life skills, connection, family, possibilities and the space to grow as my unique self – not just a combination of physical skills. Because I know now more than ever that dance is so much more than just how many tricks I can do.
It was too easy to get attached to prizes and my placement in routines. To think that they were somehow a measure of me and my progress. Thank you for reminding me of the bigger picture and to be happy for others even when dealing with disappointment myself and especially to trust and respect my teachers, their knowledge and vision. As a dance professional you still win some and lose some but what I always get to take with me is the lesson and the experience.
At competitions when everything felt heightened and I'm sure your opinion was sometimes different to the judges – you always kept it about the chance to dance. But you were honest with me about your thoughts and we chatted about it in a way that helped me frame it all and stay respectful of the process. You never asked me to trade out who I was or how I danced for something that would win. I learned to take that into auditions and the greater dance world.
There may not always have been the word 'team' in the title but thank you for taking the time to teach me that I was ALWAYS a part of one. That my actions and words affected and reflected on the whole. That participating with 100% of what I had to give was so important. And you didn't let me shrug off that responsibility on the days I decided that I 'didn't feel like it'. That, just like an orchestra, every instrument counts and plays an important part in the symphony, no matter where they stand. You taught me that to be in a team I had to be accountable for my part, take responsibility with you for knowing what that was and respect every opportunity – the small and the big. Because it all counts.
Beyond the end results, the routines, the awards, the scores (which were never what it was all about or what I remember the most)… thank you for knowing, in ways that I couldn't back then, that dance was so good for me. That to get the chance to express myself to music is some kind of magic. To tell the story of who I am, to move my body and communicate this way would help me say what my words couldn't on some days. That it would fill my heart and connect me to other dancers in ways that have kept me connected to them still. That it would be the perfect partner to my academic life. Thank you for driving me back to dance when I quit to focus on my studies – thank you for seeing that the release and beautiful space that dance offered kept me able to do my BEST at BOTH.
So Mum and Dad, thank you for giving me the skills to COPE with so much in life by giving me my dance family and teaching me how to process my dance life. I learned more than maybe you'd ever know from your example as a dance parent. You spent hours waiting for me in the car outside class, in auditoriums and theatres for me to come onstage. You were proud of me for having the courage to do this at all. And I didn't know it then, but I see it clearly now.
Jo x